To make this you will need the following ingredients:
A can of Pillsbury® Grands!® Flaky Layers refrigerated biscuits
1 can of cream of chicken soup
2 cups of frozen mixed vegetables
Take each of your biscuits, flatten them and put in your sprayed muffin tins.
Take your 2 cups of vegetables, your can of cooked chicken and your cream of chicken soup and mix them together.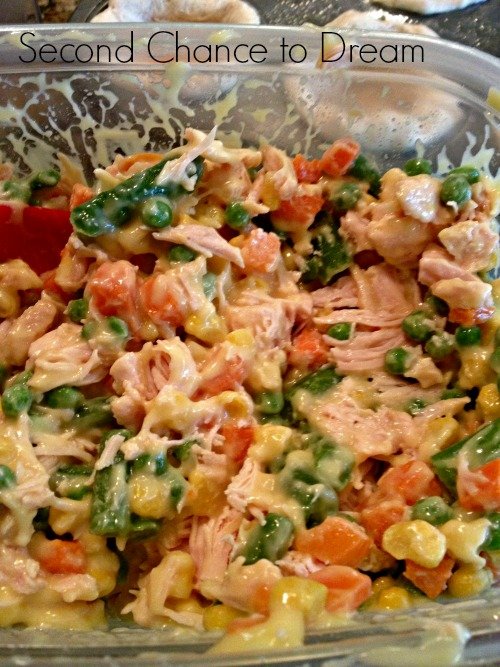 Add your chicken veggie mix to each of the biscuits that you flattened. I used approximately 2 heaping tablespoons. A great addition to this would be some shredded cheese.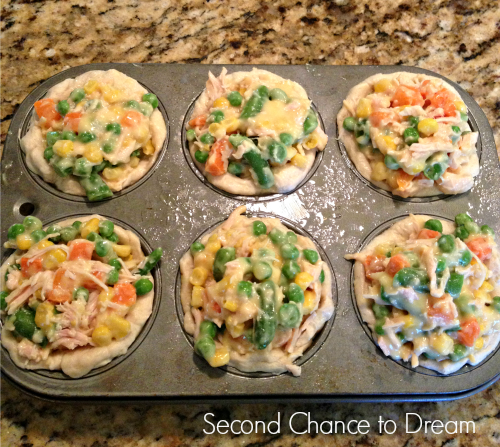 Bake at 375 for 20 minutes until you biscuits are golden brown.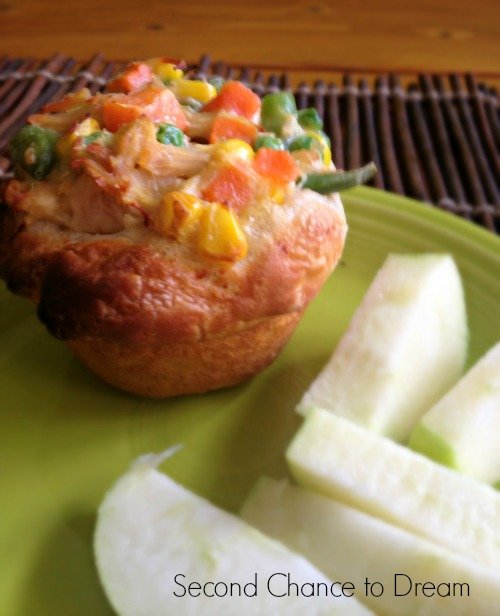 Take out of oven and serve with a side dish and you have your meal. Or if you're like me, make a double batch and freeze each one in an individual baggie and put in the freezer for school lunches. Just grab and go!